Owner Joe Moser is a passionate and committed artist who will help you create an exciting vision for your living space.
Your home is the largest investment of your life. It is the setting where the story of your life unfolds and backdrop of all of your family's hopes and dreams.
Painting & remodeling is more than just an investment in the value of your home it is an investment in the happiness of your family.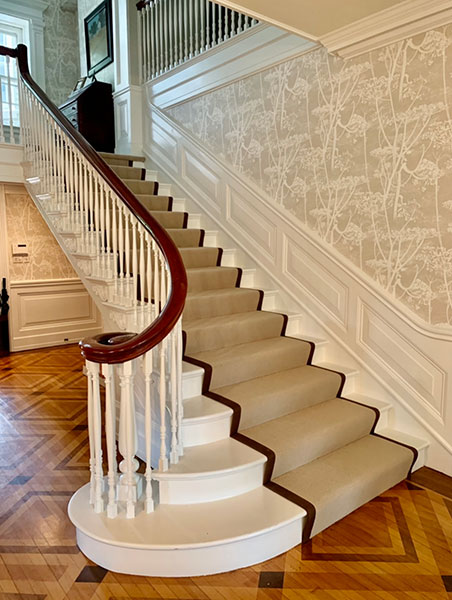 "I truly feel that it is a privilege to be invited into the homes, and really, the lives of my customers. The joy that our work brings to the lives of our clients means so much to me and to my employees. Once you understand that you are responsible for the happiness that a family experiences when you recreate the atmosphere in which they live, the business transforms from work to a passion and I feel so blessed that this is what we get to do every day." 
For over 20 years Joe Moser Painting, LLC. has brought this passion, commitment and talent to bear to recreate the atmosphere in which you and your family live your lives. From the initial consultation to the final walk through, Joe Moser, owner & operator, personally tends to each step of this process with the client. Beginning with estimate to personally performing all painting duties, Joe is on site every single day of the project until the job is complete. To Joe, it is his responsibility as the owner to be 100% available each day of the process.
At Joe Moser Painting, LLC. we incorporate the finest paints and products and we combine that with top level craftsmanship to engineer the beautiful new living space that you envisioned for your family. We offer color consultations and design planning, where you can benefit from Joe's many years of painting experience. Color influences mood and sets a tone for each room, we truly enjoy understanding the unique layout of your home and how you envision utilizing the various spaces to host dinners, parties & family functions or to simply relax and enjoy downtime with the ones you love. 
When you meet with Joe for an initial consultation, he is able to utilize his wealth of experience to weave your ideas into a plan to transform your home design. Joe manages every aspect of the project's execution and he is accessible every step of the way. Projects are completed on time and on budget. "Our customers use us over and over, we become so invested that many jobs grow into long term relationships and friendships, so that is how I approach every initial meeting."